Tsurumi Pond Pump - 12PN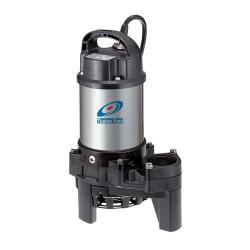 Product Details
Shipping
Video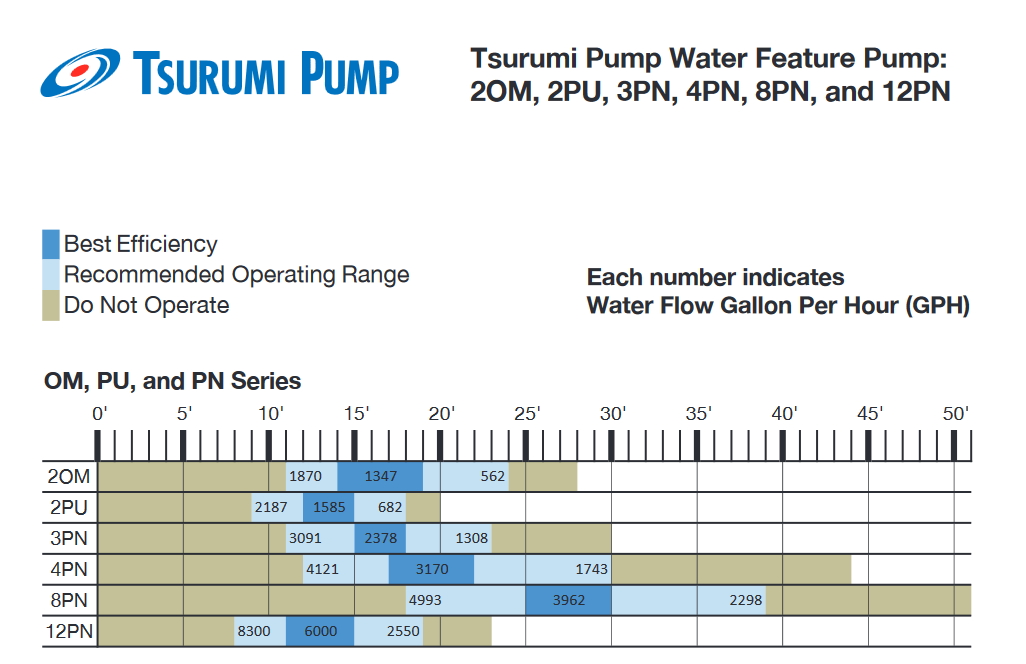 Tsurumi Pumps are world renown for dependability, performance and value.
Their semi-vortex design enables them to efficiently and effectively handle solids.
Silicon carbide mechanical seals outwear all other materials by a wide margin.
Built-in thermal protection prevents motor failure from over-amperage overheating and running dry.
One of our most dependable, longest lasting pumps!
Designed for 60,000 hours of continuous operation - that's almost seven years without ever shutting off!
High efficiency, air filled motors - operates at lower temperature which extends motor life.
Double mechanical seals - protects against water leakage which shorts out motor.
Constructed of stainless steel and space-resins for superior strength.
Less Clogging comes from a vortex designed impeller
Fits in most skimmer boxes
Built in Thermal Protection
2 Year Manufacturer's Warranty - Handled by Tsurumi
Pump Model: 12PN
Horsepower: 2
Volts / hZ: 120 / 60hZ
Maximum Amps: 8.6
Maximum Watts: 989
Cord Length: 20ft
Max Head / Shut off: 18ft
Discharge Size: 3" FPT
Flow @ 5ft (GPH): **
Flow @ 10ft (GPH): 8000
Flow @ 15ft (GPH): 5000
Flow @ 20ft (GPH): -
Approximate Dimensions: 12" x 8" x 15"
** Not recommended to operate the pump at this level / head height.