On all qualifying purchases of Pond Supplies over $59.00 or more! Offer valid within the Continental United States
READ MORE
Matala Floating Fountain
Matala High Quality Floating Fountain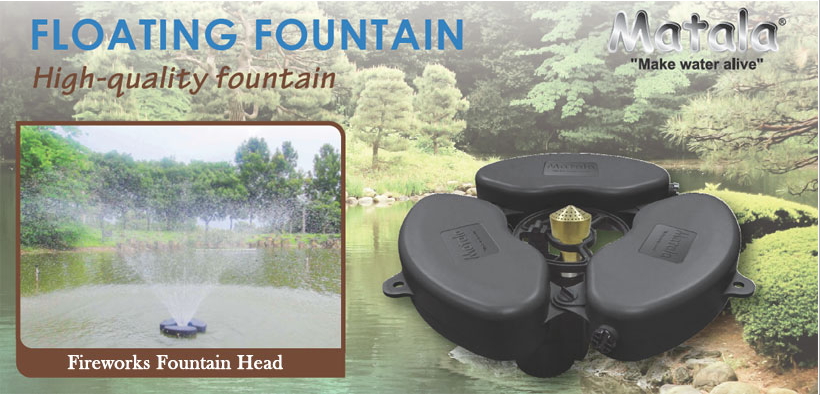 FLOATING FOUNTAIN
THREE piece, easy-to-assemble Float Assembly with
Waterfall-Style Pump.
Spray pattern is approx. 8' W x 8' H.
½-HP; 400 watts Waterfall Style Pump
110 volt with 65 foot cord
Energy-efficient – low operating cost.
Improves water quality and increases oxygen level; thereby reducing algae.
Brass Nozzle.
Tether rope included.
TWO year warranty.