Our Concrete molds are High Impact vacuum formed 3/16" ABS Pre-cast Industry standard manufactured especially for concrete pre-casting. These concrete molds will last a lifetime. They are a heavy duty mold manufactured for concrete producers. These are production quality concrete molds!!
Concrete Molds-The Utility Collection-Concrete Molds Catalog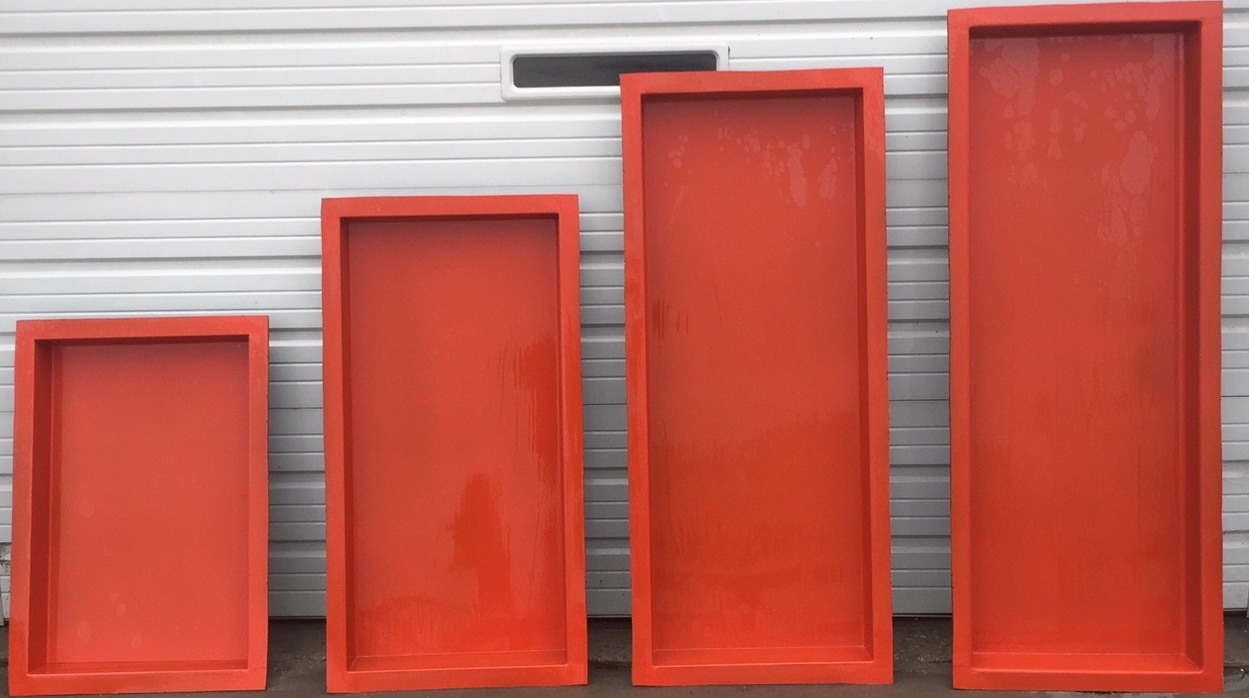 A
ir Conditioner Pads, Heat Pump Pads, Pool Pump Pads, Side Walk Slabs, Stair Treads
These molds have a thousand and one uses.
These are Fiberglass Production Quality Molds for Concrete.