Our Concrete molds are High Impact vacuum formed 3/16" ABS Pre-cast Industry standard manufactured especially for concrete pre-casting. These concrete molds will last a lifetime. They are a heavy duty mold manufactured for concrete producers. These are production quality concrete molds!!
Concrete Molds | Stepping Stone Molds | Bench Molds | Planter Molds | Birdbath Molds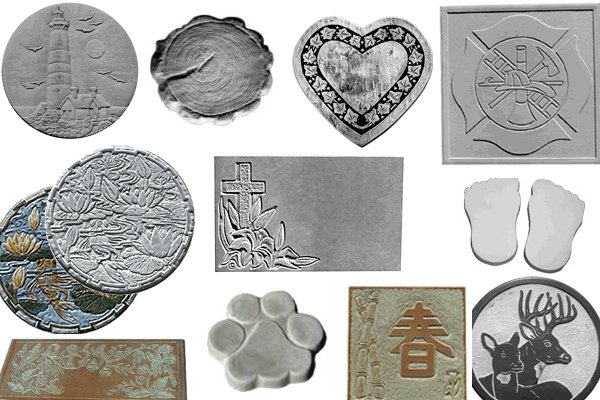 Welcome to our Concrete Molds Online Catalog
Catalog Links and navigation can be found to your right

Molds are manufactured as ordered. We offer a great variety of concrete paver molds, stepping stone molds and much much more.
Most orders ship in 48-72 hours but some orders can take up to 10 business days before they leave the factory.

Please note that all our Concrete molds are manufactured in High Strength Production Quality 3/16 in. ABS plastic

Their built tough to last a lifetime and their manufactured in the USA.

Please use the navigation on the right hand side of any Concrete mold page to browse through our product.

For pouring information see the link aptly named *** Information***
If you have any questions call us at 518-261-0149 or email us we will be glad to assist you in any way we can.

Sales@gardenponds.com
Concrete molds, stepping stone molds, paver molds, concrete paver molds, concrete stone molds.
Sphere molds, ball molds, garden bench molds, birdbath molds, piercap molds, pier cap molds, wall cap molds, utility molds, splash block molds.
Concrete molds of All types Sorry, no statuary molds.