On all qualifying purchases of Pond Supplies over $59.00 or more! Offer valid within the Continental United States
READ MORE
10' Tall Eagle Statue | The American Eagle Statue | 10 Foot Tall | 12 Foot Wingspan | In Fiberglass
Here it is, in all his glory. The American eagle in Fiberglass!
An original piece of art!
This is not a mold. It is the actual product!

With a 12' Wingspan and over 10 feet tall with a weight of approx 500 pounds.
He without a doubt the most Impressive thing
you will see outside your Club,your Business or even your Home.

Proud to be an American. Here a chance to prove it for all the world to see.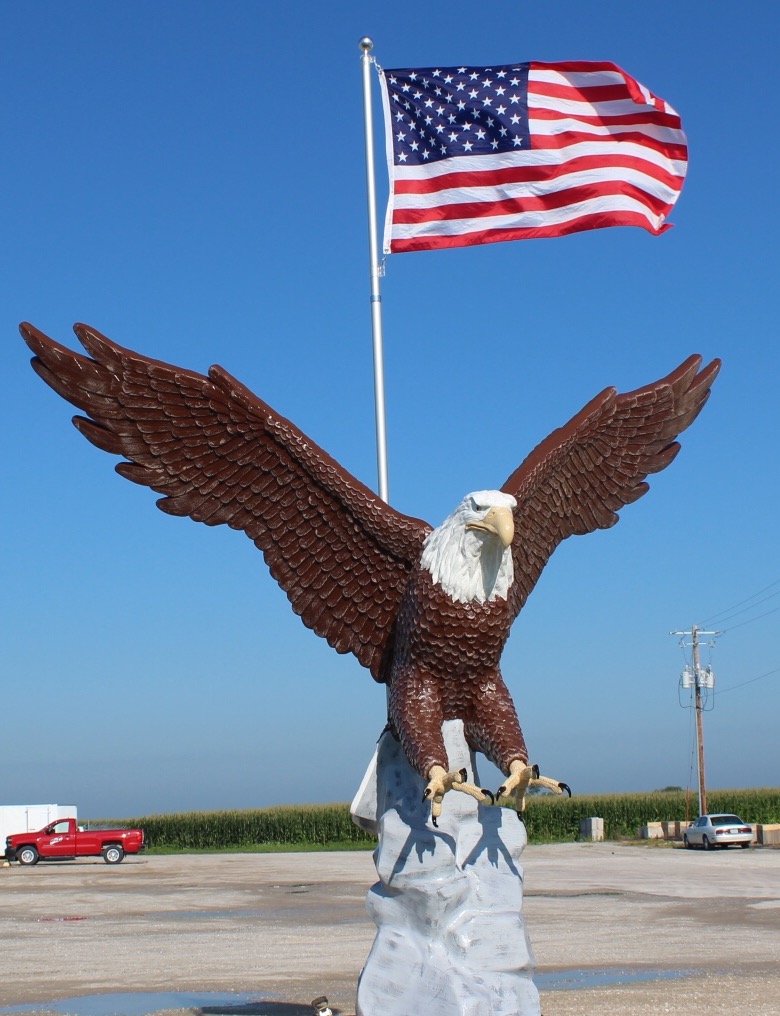 Click the eagle above for more photo's!
Own one today!

Production time is approx 6-8 Weeks from receipt of order.
In Bronze Finish he is $12,000.00 + plus shipping/delivery/setup
Painted in full color he is $14,000.00 + plus shipping/delivery/setup
Concrete slab for anchoring to be provided by the customer

Shipping, delivery and setup charge is in our own Custom built trailer.


Call us for a quote today 518-261-0149