On all qualifying purchases of Pond Supplies over $59.00 or more! Offer valid within the Continental United States
READ MORE
ColorFalls-Atlantic Water Gardens - Colored-Lighted Waterfalls
Atlantic Water Gardens
COLORFALLS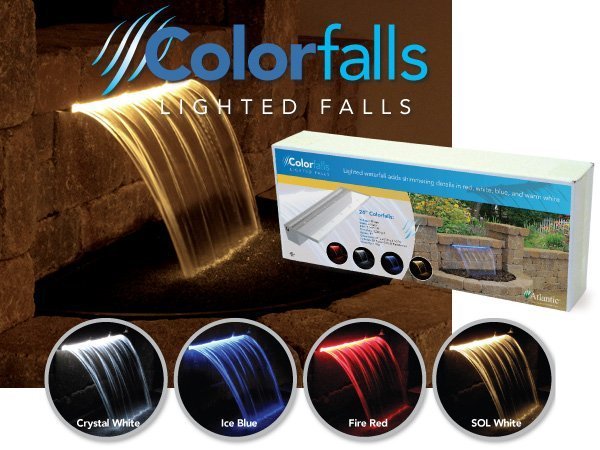 Atlantic is pleased to introduce Colorfalls - the first lighted weir specifically designed for water features.
A perfect fit for formal retaining walls and pondless applications,
Colorfalls adds a breathtaking new dimension to a water feature - waterfalls with shimmering
details in white or blue hues. You'll be able to enjoy the beauty of your water feature day or night with Colorfalls.

* Colorfalls cannot pass solids – additional filtration may be required. Pump must be purchased separately.